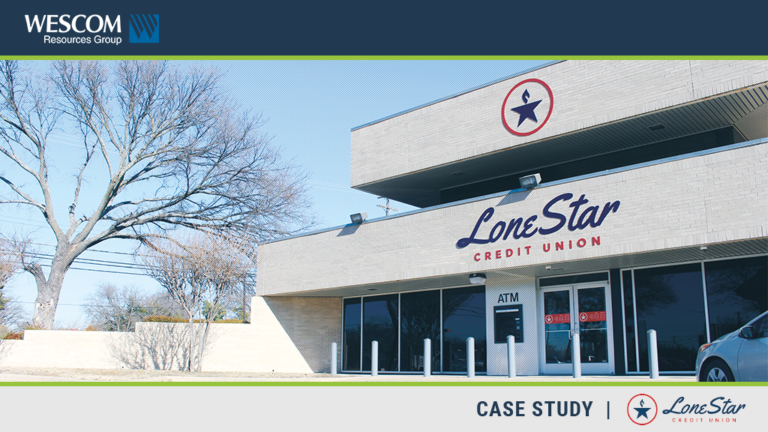 "It was amazing. Of five other Core Hosting systems I've worked with in my career, working with WRG is not like any that I've experienced before. They take care of all the hardware updates, maintenance, upkeep, replication, and disaster recovery. Yet, I have the flexibility to do what I need to do with the core just like it was in-house!"

– Becky Reed, COO/CIO
BACKGROUND
Lone Star Credit Union, based in Dallas, TX, has $119 million in assets, serving over 11,000 members. Founded in 1967, the credit union has three branches and approximately 40 employees. Lone Star CU was searching for a new core system and the best solution to meet the digital demands of their members.
CHALLENGES
Member Service: Front line and back office staff were unable to view the entire member relationship within one screen, impacting member service and efficiency.
Staff Demands: Lone Star CU's IT department was overwhelmed dealing with keeping its technology infrastructure up-to-date with regular maintenance, hardware upkeep, and disaster recovery requirements.
Service Growth: Lone Star needed the right platform to offer new services such as mobile banking, relationship pricing, and remote deposit capture to compete more in the Dallas market.
System Integration: The prior core system did not adequately support third-party integrations, and had poor client service.
THE SOLUTION
After an exhaustive search, Lone Star selected Corelation's Keystone, powered by WRG's Core Hosting.
THE RESULTS
Find out how WRG's Core Hosting helped Lone Star CU improve its operations, increase membership, create more opportunities for strategic planning, and more! Download the complete case study today!
Case Study: Lone Star Credit Union Transforms Its Operation With Keystone Processing, Powered By WRG Core Hosting | PDF Document
---
About Wescom Resources Group
Backed by Wescom Credit Union, one of the nation's largest credit unions, with nearly $3.7 billion in assets and serving 189,000 members, Wescom Resources Group provides credit unions with advanced technology solutions that increase their competitive edge. With over 130 clients, WRG is a leader in innovative technologies for the credit union industry. Through its Symmetry eBanking suite, WRG offers an integrated digital channel solution that includes Online and Mobile Banking, Bill Pay, eAlerts, Multi-Factor Authentication, Member-Directed ACH, online account opening and more. WRG also offers one of the most robust Core Hosting solutions in the credit union industry. WRG's Tellergy® solution provides branch automation for today's modern credit union. For more information, visit wescomresources.com.