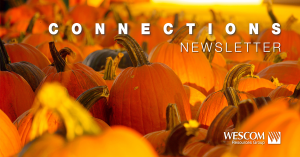 We're pleased to offer the Fall 2020 edition of the WRG Newsletter. In this issue we share:
WRG's Explainer Video
Welcome New Clients
President's Message
Employee Spotlight
Upcoming Tellergy Webinar
And more!
CLICK HERE to read the newsletter. Don't forget to follow us on Facebook, Twitter, and LinkedIn for the latest news and information.